Bringing Gandhāra into the Digital World – A Novel Approach and New Perspectives


Date & Time:

April 14, 2022, 9:00AM EST
April 14, 2022, 9:00PM CST
April 14, 2022, 3:00PM CET



Guest Speaker:
Dr. Serena Autiero
Research associate of the DiGA Project, Ruhr University Bochum
Dr. Serena Autiero is currently a research associate of the DiGA Project at Ruhr University Bochum.
She is an archaeologist and historian specializing in South Asian art and archaeology, ancient globalization, and transcultural studies.
Her research is particularly focused on the outputs of transregional and transcultural contacts in ancient Afro Eurasia.
Email:
serena.autiero@rub.de
More details:
https://ceres.rub.de/en/people/seautiero/
Coordinators:
Dr. Alexandra Vanleene

Gandhara Project Academic Advisor at Harvard CAMLab
Operation Manager function of the French Archaeological Mission in Bāmiyān, 2005-2012
Dipankara Legend, relief from Chatpat, now in the Dir Museum Chakdara (courtesy of KPDOAM/DiGA; photo: Aurangzaib Khan)
This talk will first introduce the DiGA Project and then will discuss some of the key issues and possible outputs of a digital approach to Gandharan studies. DiGA, short for "Digitization of Gandharan Artefacts: A project for the preservation and the study of the Buddhist art of Pakistan", aims to digitize and catalog a corpus of almost 2,000 Buddhist sculptures excavated in 13 ancient Buddhist monasteries located around the modern cities of Chakdara and Saidu Sharif where the artifacts are now kept. The sculptures – statues of the Buddha and bodhisattvas, narrative reliefs, and decorative elements – are hitherto unpublished. Most of them are currently stored in the Dir Museum (Chakdara), while a smaller portion is in the Mission House of the Italian Archaeological Mission in Pakistan (MAIP).

The DiGA Project, over a three-year period, will produce a database of objects available in OpenAccess based on a digital concept that complies with current standards in the field of cultural heritage, whose application to the Gandharan context is original and innovative. In order to carry out the digitization, DiGA produced a thesaurus for Buddhist art freely available, filling a gap in research in the field, while also providing a precious tool for other present and future digitization projects. The digitization process also opens exciting new research avenues and sparks theoretical and methodological debates. First of all, digitization offers new possibilities for decolonial thinking in a research area heavily affected by colonialism in the first place. Moreover, this project adds to current debates on data ethics and proposes a best-practice example for the collection, preservation, and diffusion of data. Finally, from an art-historical point of view, DiGA opens new insights on workshops and styles, re-igniting research on Gandhara art with novel data and ideas.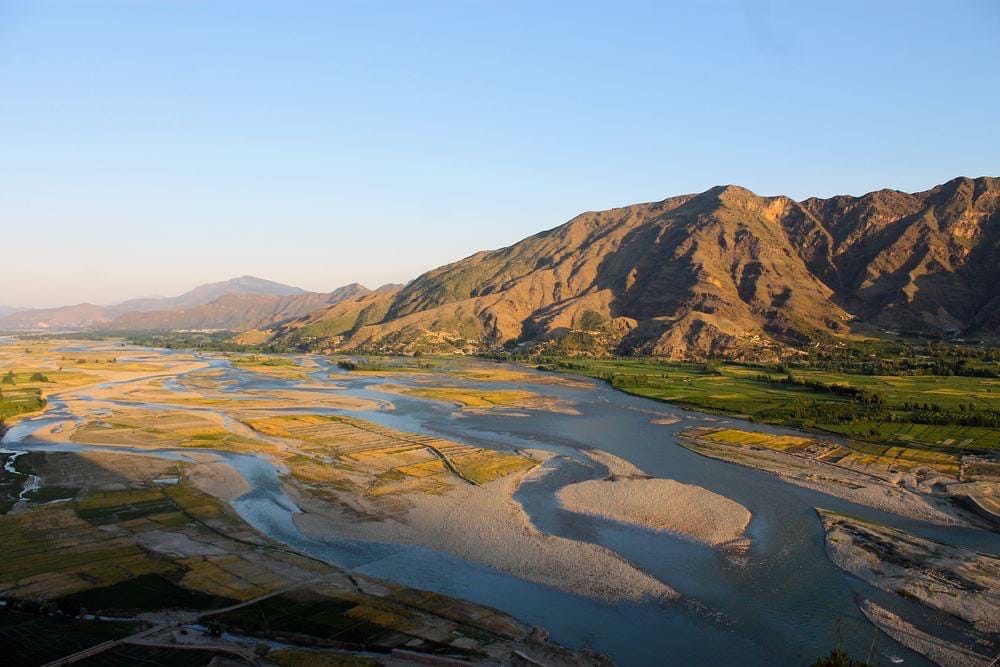 View over the Swat River from the Barikot hill (photo: Cristiano Moscatelli).
This event is free to public via Zoom but advance registration is required.